1st Win in the case competition under the project "SET New Breed 2023"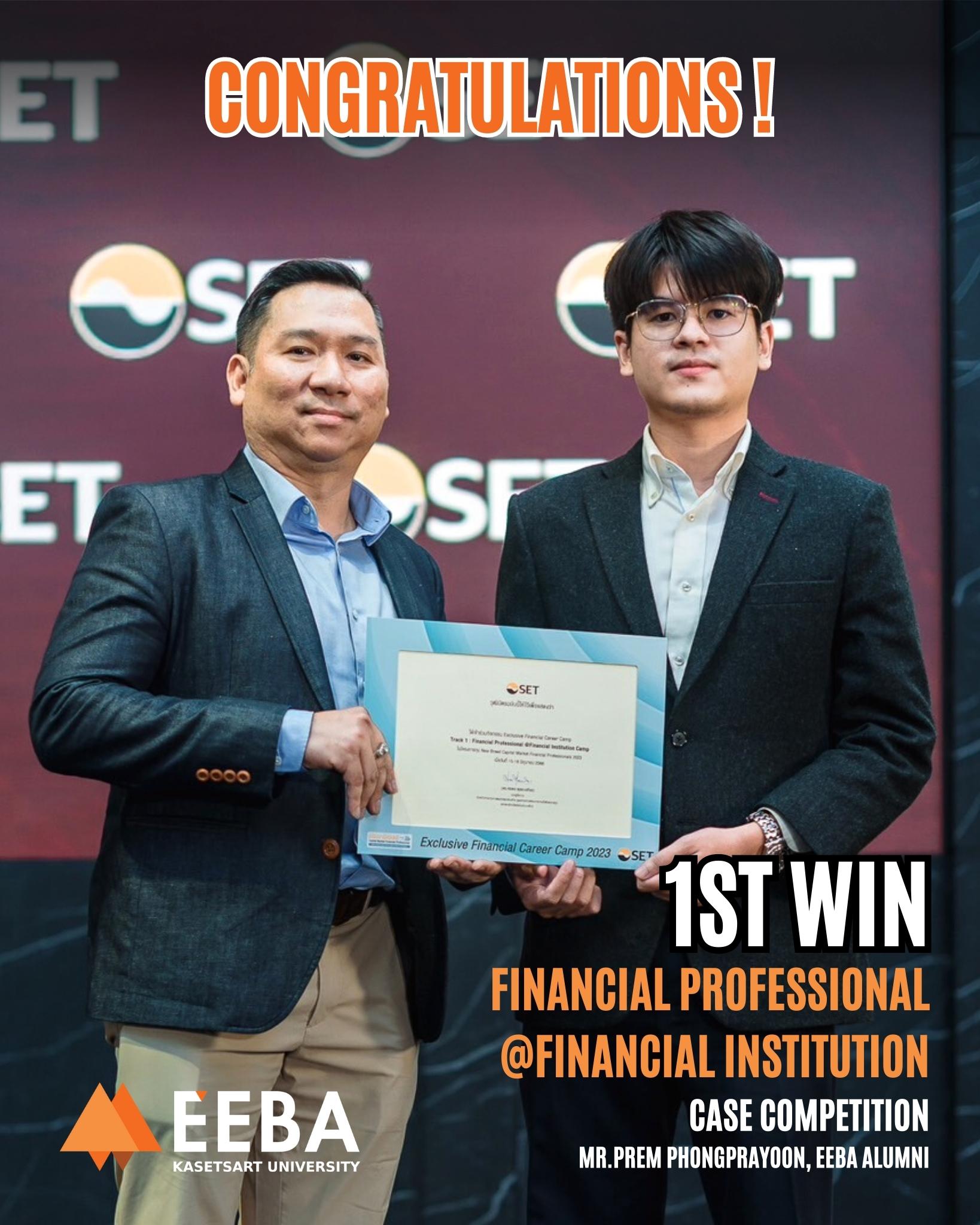 CONGRATULATIONS
TO THE EEBA ALUMNI !
---
The EEBA program would like to congratulate Mr. Prem Phongprayoon for his success on receiving the 1st place in the case competition "Financial Professional @Financial Institution" awarded by SET (The Securities Exchange of Thailand) under the project "SET New Breed 2023". The participated team of the said competition had to come up with a business strategy, financial valuation, exit strategy and macrotrends analysis that lead to the business goals.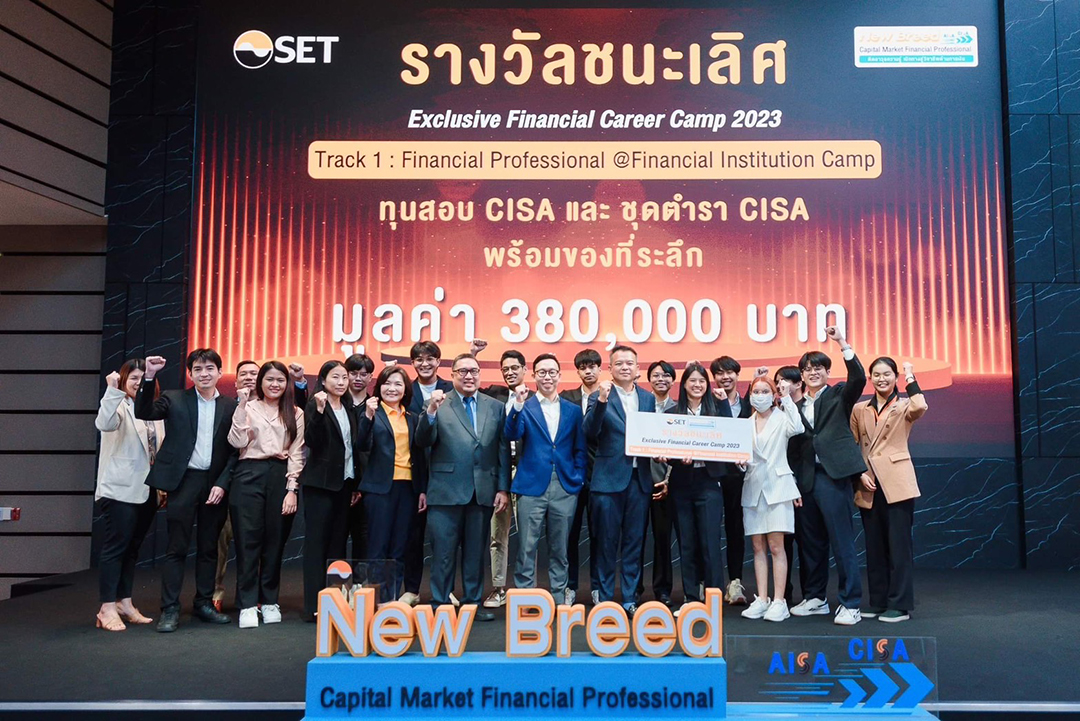 Mr. Prem Phongprayoon is the EEBA recent graduate with first class honors majoring in Economics of Applied Finance for Entrepreneurs. After his study, he was inspired to join the SET new breed 2023 project from the courses "Investment in Global Financial Markets for Entrepreneurs" and "Economics of Derivative Markets for Entrepreneurs" taught by Asst.Prof.Dr. Thanasin Tanompongphandh.
About the "SET New Breed 2023" >>
https://kasets.art/eFQFpR