"EEBA Alumni: At True Corporation"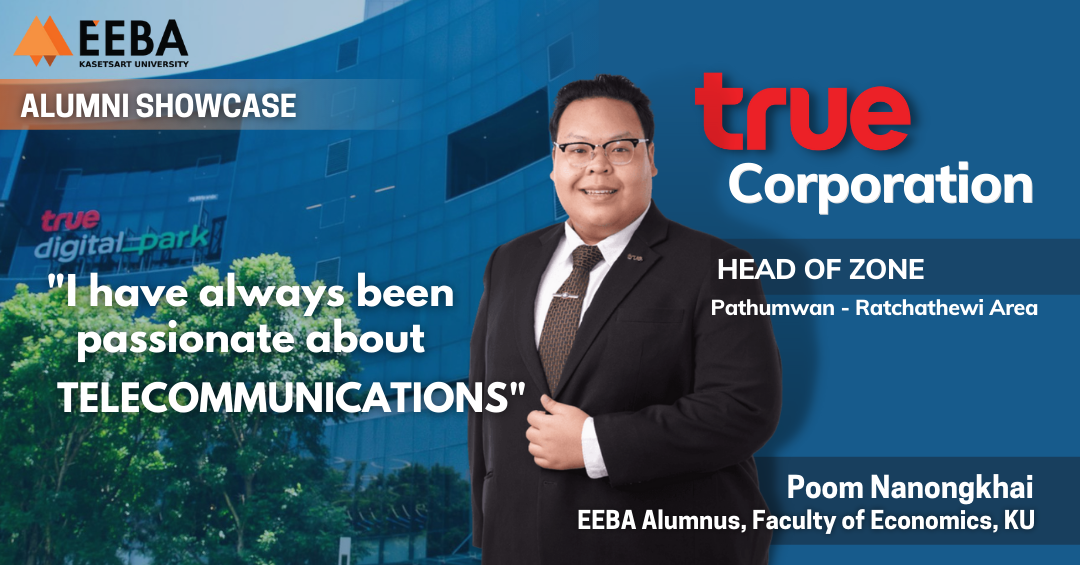 Poom Nanongkhai, EEBA Alumni
Poom graduated from the EEBA program in December 2019. He was with EEBA for three and a half years and now, he is working for "True Corporation Public Company Limited since January 2020.
Before studying in the EEBA program, he spent his primary to secondary years at Chitralada School. Poom said that the main reason he decided to enter and study at the EEBA program was because,
"This program is a mixture of economics and business concentration where students can enhance their skills in both fields. I found it very useful in my career and it has made me a very logical person with an open understanding and mindset in business and commercial."
About his work
Poom was recently promoted to be "Head of Zone" at True Corporation Public Company Limited where he is responsible for managing all about True in the areas of Pathumwan – Ratchathewi after 2 years within the company. In his work, he needs to leverage every element of the business. He is responsible for taking care of 'End2End' in his area – this means his responsibilities include managing sales, services, 5G/4G services, True Shop, technician teams and AEs.
He is one of the main contributors in improving the business of TRUE's core products (TrueMoveH, TrueOnline, TrueVisions) within his zone. Apart from that, he is also in charge of exploring new business potentials through partnership synergy i.e. increasing MAU (monthly active users) for TrueMoney and Lotus's as well as initiating partnerships with local SMEs.

His journey at TRUE started back in 2019 during his summer break of junior year when he was an intern. Since he was young, he had always been passionate about telecommunications. This made him apply for the internship program at TRUE, "True Academy Project". It was a short yet tough and productive 2-month internship program.
"I have learned a lot from the program, which was mainly project-based and that has shaped a proactive entrepreneurial spirit in me."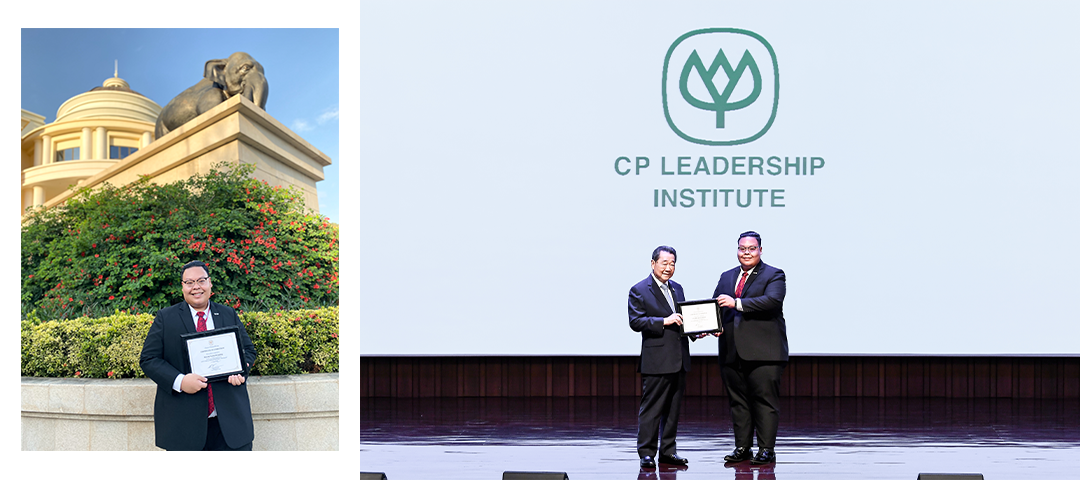 Poom had the chance to present his internship project to ManCom which won him the position as a Management Trainee at TrueCorp right after he graduated from the EEBA program.
His career goals
"When reading this, you might think that my goal as an employee is to simply become one of the corporation's rising stars and be responsible for even bigger and challenging projects. Well, you're not entirely wrong about that part. However, for me, it is more than that…"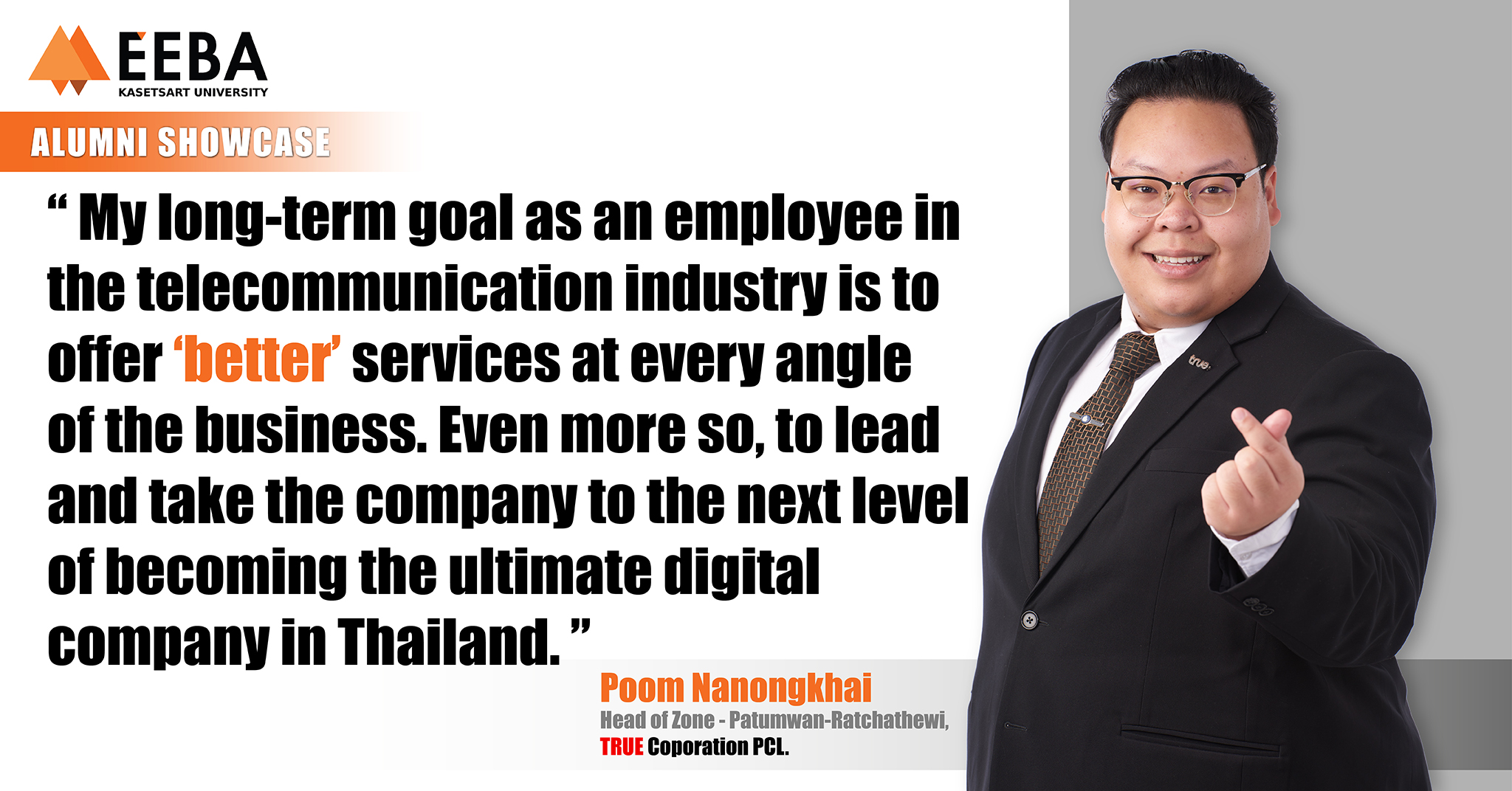 Poom has a message to those interested in the EEBA program:
"To those who are still deciding, I highly recommend the EEBA program. I can say out loud that who I am today is mainly because of the EEBA, I owe it to them. Not only is EEBA an international program, it also offers a modern and friendly environment, talented instructors, helpful staff and a real and diverse community of classmates/alumni with different backgrounds and areas of expertise from their family businesses. Spending 3.5 years with the EEBA family has been one of the most memorable parts of my life. I'm sure this is the best school you could ever ask for."