"EEBA Alumni: Economist at the Department of Highways, Ministry of Transport, Thailand"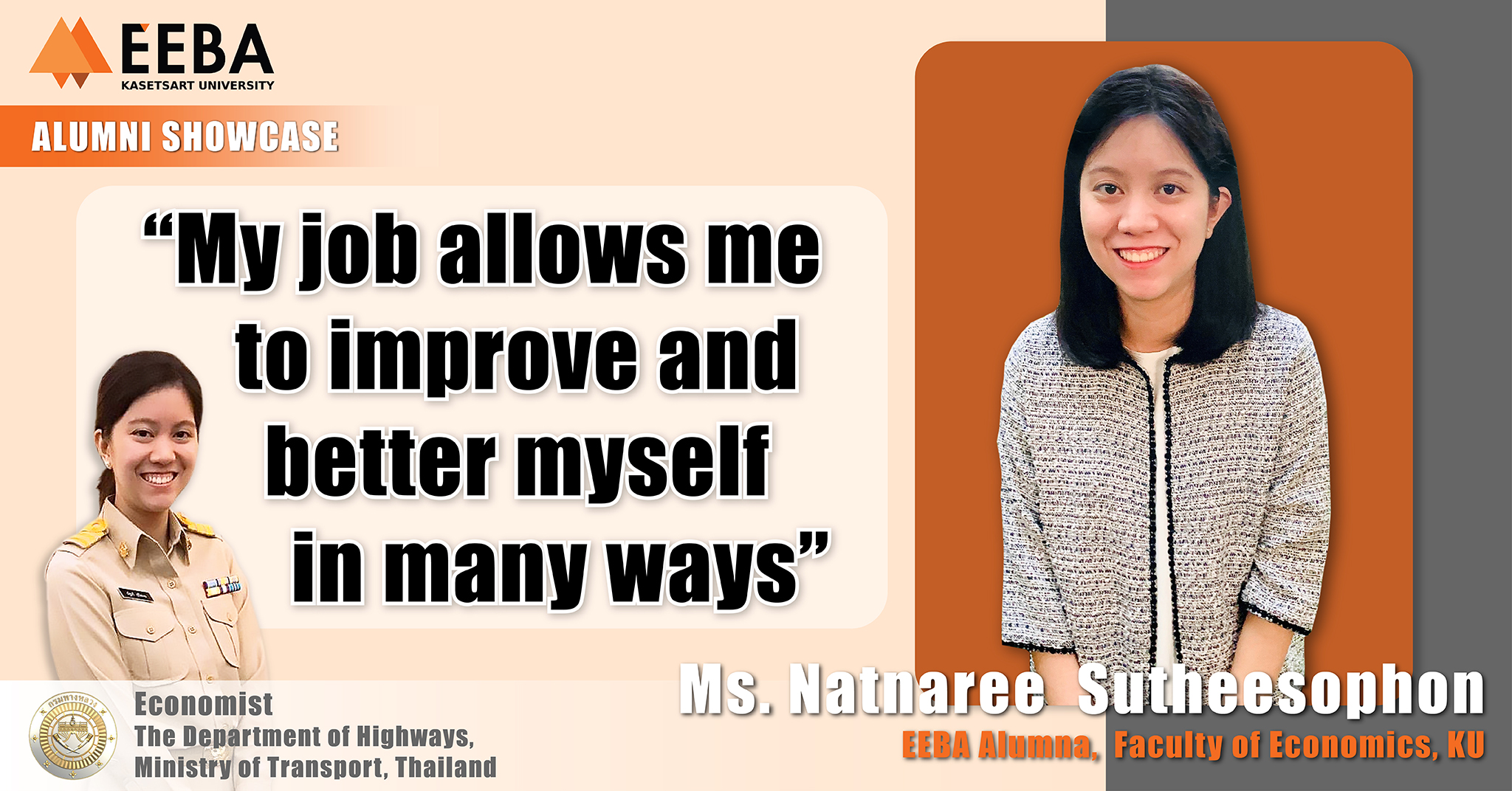 Natnaree Sutheesophon, EEBA Alumni
Natnaree Sutheesophon or Tarn, graduated from the EEBA program in 2017. She majored in Logistics with a minor in Tourism and Hospitality and is currently working at the Department of Highways, Ministry of Transport as an Economist.
Tarn chose to study at EEBA because,
"…the curriculum combines both economics and business courses. At that time, I was interested in the logistics industry, and I thought it would be great if we could integrate economic theories with an understanding of the business world."
In her senior year, she received the Undergraduate Intelligence Scholarship (UIS) from the Royal Thai Government which fully funded her senior year and allowed her to pursue a master's degree abroad. She then studied at the University of Surrey in the United Kingdom and completed her master's degree in Business Economics and Finance.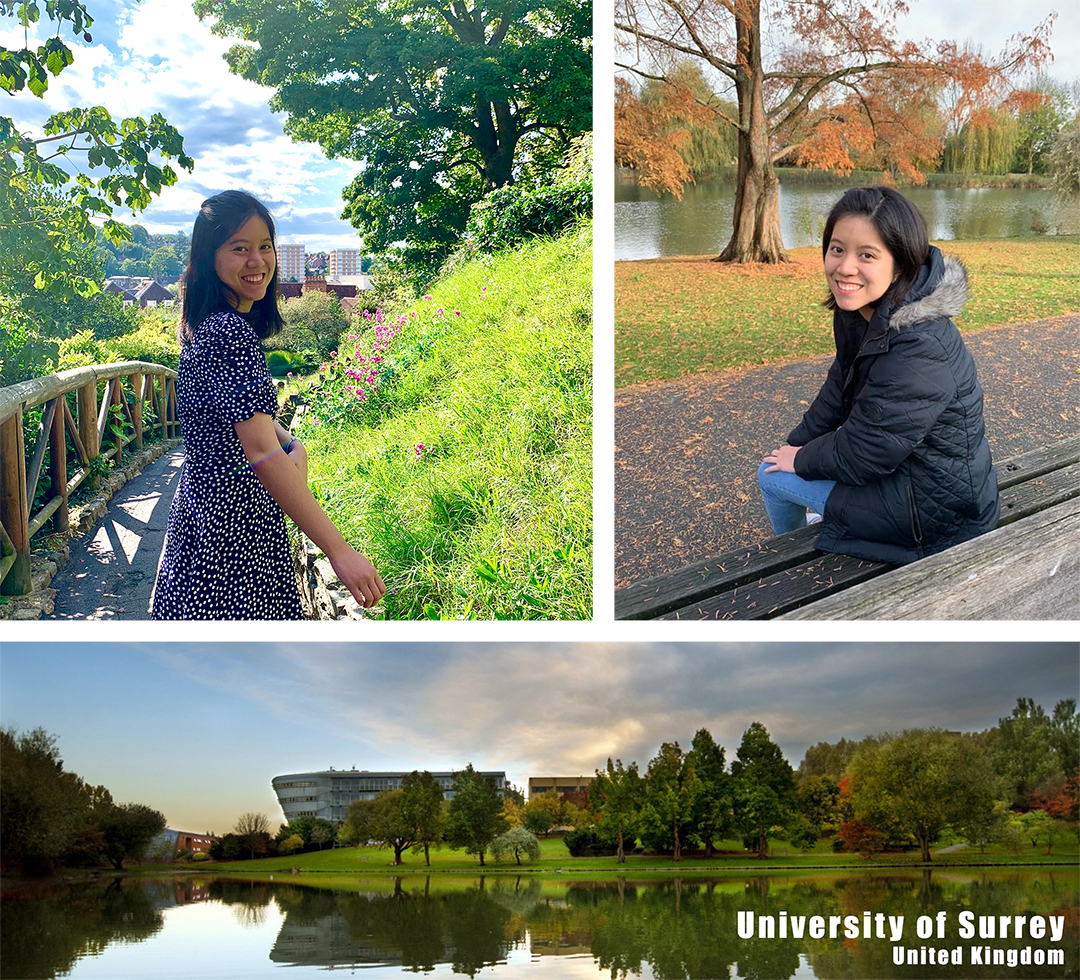 Studying at the EEBA program
During her studies in the EEBA program, she studied and learned about two distinctive econometric software that were beneficial to her as a graduate student.
"Apart from that, the major courses were interesting and useful for my career now. "
She also mentioned that the professors in the program were welcoming and willing to answer questions and offer guidance. She was able to meet several seniors and friends who helped her get through her studies, and of course, not to mention, the EEBA staff as well.
"They were very nice to all of us from the first day!"
"So far, I would say that studying at EEBA has been the right decision I have made."
Her advice to those considering the EEBA program, "speak to current EEBA students or alumni to get an idea of how the program works and courses you're interested in, so you can decide whether it is right for you and for your career goals. Also make sure you feel comfortable with the environment and the facilities because that's where you will be spending the next few years as a university student."
Furthermore, for current students, she said, "try to balance your academic and non-academic lives. Working hard is important, but so is being able to relax and enjoy yourselves."
Being an economist as a career
Tarn is now an economist at the Department of Highways, Ministry of Transport here in Thailand. Her job responsibilities include mainly arranging international highways project reports and monitoring the progress of international highways cooperation.
She is also assigned to attend international transport conferences on transport cooperation under the Association of Southeast Asian Nations (ASEAN), as well as several seminars by international organizations, including the United Nations Economics and Social Commission for Asia and the Pacific (UNESCAP) on behalf of the Thai delegation.
"One of the most memorable job responsibilities I had being in this position was back in 2018, when Thailand hosted the ASEAN Transport Ministers meetings. I was assigned to be a delegation and liaison officer and it allowed me to work with people from different backgrounds. In this job I was able to improve and become better in many areas, most importantly in my communication and coordination skills."